Looking for Beijing Videographer for your next Shoot In China? We have been at the forefront of the video production industry for over a decade. Since our establishment in Shanghai in 2012, we have been providing exceptional video production and filming/production support to clients across China. Our extensive experience and commitment to excellence have earned us the trust of Fortune 500 companies, media organizations, sports events, and international brands.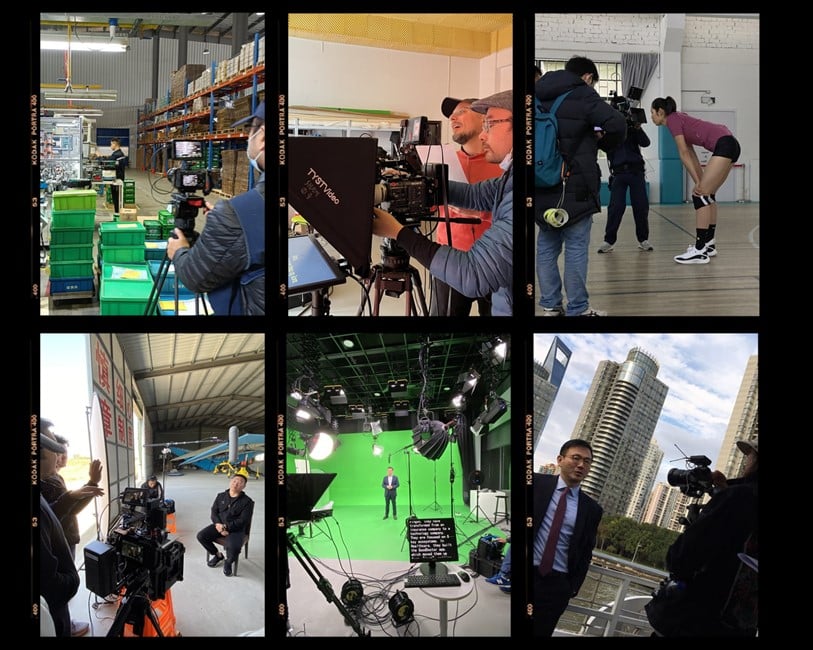 Elevate Your Visual Storytelling with our Beijing Videographer
As a bilingual English-Chinese team, we understand the unique challenges and requirements of filming in China. Whether you're a local or an international client, our team is dedicated to guiding and assisting you throughout every step of the production process. We believe in clear communication and collaboration to ensure that your vision is brought to life with precision and creativity.
We are proud to offer our professional videography services in Beijing, the vibrant capital of China. Beijing's rich history, cultural heritage, and stunning landmarks provide a captivating backdrop for any video production. Our skilled videographers, cameramen, and film crews have an intimate knowledge of the city, allowing them to capture its essence and showcase its beauty in your visuals.
In addition to Beijing, we also provide full coverage for other major cities in China, including Shanghai, Guangzhou, Shenzhen, and Chengdu. Our extensive network and resources enable us to deliver top-notch video production services in Guangdong province and beyond. Whether you require video shooting, filming services, video editing, or creative direction, we have the expertise and equipment to meet your needs.
At Shoot In China, we understand that each project is unique and requires a tailored approach. Our team of professionals is equipped with the latest equipment and technology, including state-of-the-art cameras, lenses, lighting, and grip equipment. We offer a comprehensive range of services, including scriptwriting, pre-production planning, on-set coordination, and post-production editing, ensuring that every aspect of your project is handled with meticulous care.
When you choose Shoot In China as your video production partner, you can expect seamless execution, exceptional quality, and a commitment to exceeding your expectations. We pride ourselves on delivering remarkable results that align with your brand's goals and objectives. Whether you're creating a corporate video, promotional content, event coverage, or interviews, our dedicated team is ready to bring your vision to life.
Experience the expertise and professionalism of Shoot In China's Beijing videographers and film crew. Contact us today to discuss your project and let us help you create visually stunning and impactful videos that leave a lasting impression.