Are you looking for a top-quality video production team in Shanghai? Look no further than Shoot In China. Our team of experienced professionals can provide you with the best Shanghai cameraman hire services for any type of video project you have in mind. From corporate videos to commercials, documentaries, interviews, and more, we have the skills and equipment necessary to capture your vision and turn it into a stunning visual masterpiece.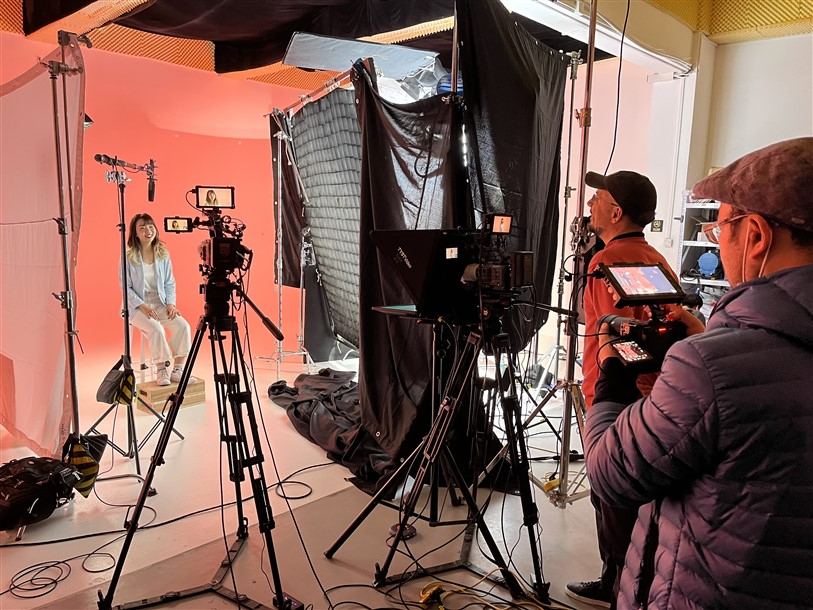 Our Video Crews
We offer a variety of video crews to choose from, including 1/2 person video crews, virtual event video crews, event videographers and photographers, drone videographers, live streaming crews, content production teams, field producers/fixers, and video editors. Whatever your specific video production needs are, we have a team that can deliver the results you want.
Types of Projects
Our team is experienced in producing a wide range of video projects, including executive interviews, case studies, corporate films, multi-city projects, events, live webcasts, branded content, and commercials. We can handle any type of project, big or small, and ensure that it is completed to the highest standards of quality.
Equipment
We use only the best equipment for our video productions, including HD/4K cameras, Steadicam/Ronin/Trinity stabilizers, drones/helicopters, live streaming technology, virtual production equipment, 360 VR AR shooting technology, and photographic equipment. Our equipment is regularly maintained and upgraded to ensure that it is always in top condition.
Coverage in Other Chinese Cities
While we are based in Shanghai, we offer full coverage in other Chinese cities as well. Some of the cities we cover include Beijing, Guangzhou, Shenzhen, Chengdu, Hangzhou, Suzhou, Nanjing, Wuhan, and Xi'an. No matter where you are in China, we can provide you with the same high-quality video production services.
Transportation
Transportation is never a problem when you work with Shoot In China. Shanghai has a well-developed transportation network, with two airports (Pudong International Airport and Hongqiao International Airport), multiple train stations, and a subway system that covers the entire city. We can easily get to any location within Shanghai and the surrounding areas.
Weather
Shanghai has a subtropical climate with four distinct seasons. Summers are hot and humid, while winters are mild and chilly. Spring and autumn are comfortable and pleasant, making them the best times to visit. No matter what time of year you plan to film your project, we can work with you to find the best time and location to capture your vision.
Choose Shoot In China for Your Video Production Needs
When you choose Shoot In China for your video production needs, you can rest assured that you are working with the best in the industry. Our team of professionals is dedicated to providing you with the highest quality video production services possible. Contact us today to learn more about our Shanghai cameraman hire services and how we can help you bring your video project to life.