Beijing is a city with a rich cultural heritage and historical landmarks, making it an ideal destination for filming. In this filming in Beijing guide, we will cover various aspects of production, from location scouting to post-production resources, to help make your filming experience seamless and productive.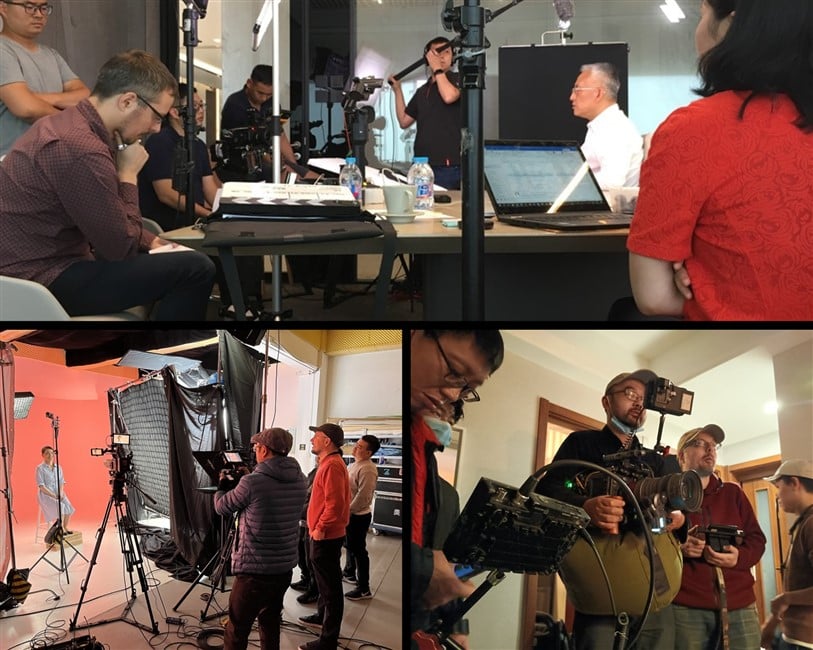 Production Resources in Beijing
Overall, production resources in Beijing are quite rich. Camera crews and talents are abundant, and you can find professional directors, cameramen/videographers, producers, makeup/hair artists, location managers, soundmen, fixers, assistant directors, video crews, cinematographers/DOPs, photographers, prop specialists, and pet trainers in the city.
Typical work hours for film crews in Beijing are 10 hours, excluding meal breaks. Film crew and production insurance coverage are available upon request.
Visas
When coming to Beijing for filming or production, consider applying for a business or work visa, as you are technically working in the city. A tourist visa is acceptable but not ideal.
Carnet/ATA Carnet
Bringing equipment, cameras, and lens gear to Beijing from abroad is possible via Carnet/ATA Carnet. However, there is still a chance you could be stopped by customs, so always check before arriving in Beijing.
Equipment Rental Houses
Beijing offers numerous equipment rental options. Check prices and availability to determine whether it is more convenient to rent equipment than bring your own.
Post-Production
Post-production resources in Beijing are rich. Online/offline editing, color correction, and sound post-production are possible, but it's wise to research your options before making a decision.
Studios
Beijing has many photo and film studios available for use.
Location Conditions and Permit Requirements
To apply for location access in Beijing, determine whether the site is government-owned or privately owned. Access to privately owned locations is generally easier and often depends on payment. Location charges vary depending on the area and time of production.
Shooting in public areas is technically illegal, but vlogging with phones or small cameras is usually fine. Filming in public areas without a permit is not allowed.
Famous Locations in Beijing
Some famous locations in Beijing include the Forbidden City, Tiananmen Square, and the Great Wall of China.
Equipment Rental
Beijing offers high-end camera equipment like Arri and Red, and lenses from Angenieux, Cooke, Arri, and Zeiss. Grip and lighting equipment are also readily available.
Seasons, Weather, and Air Pollution
Beijing experiences four distinct seasons, with hot, humid summers and cold, dry winters. Rain is most common during the summer months. Air pollution can be a concern, so check the air quality index before filming.
Drone Usage
Flying a drone within Beijing's city center is prohibited, and certain areas require a pilot's license to operate. Height limits also apply.
Currency
In Beijing, you must use RMB, as USD or other currencies are not accepted. Digital payments like Alipay and WeChat Pay are widely used.
Filming in Beijing: Hotel and Meal Costs
Hotel costs range from 100 USD to 200 USD per night, while meal costs can be between 10 USD to 50 USD per day, depending on the type of food.
Transportation
Beijing has two major airports: Beijing Capital International Airport and Beijing Daxing International Airport. The city also has several train stations, including Beijing Railway Station and Beijing West Railway Station. For production, it's common to hire vans or lorries, with a 5-seat car/van and driver costing 150 USD to 200 USD per day. Smaller productions can use Didi or Meituan, the Chinese equivalents of Uber and Lyft.
If you need more info guide regarding filming in Beijing, feel free to contact us.