J2 Visa is also called Journalist Visa, it's a visa that granted by Chinese government to foreign media staff, usually this is a short term visa for a project in China, technicality every journalist needs J2 Visa when they visit China for media work.
We have updated the latest policy & guidance for J2 VISA in China for 2023, please go there.
What is J2 VISA?
From official Chinese embassy website: Foreign journalists who intend to go to China for short-term news coverage. The intended duration of stay in China is no more than 180 days.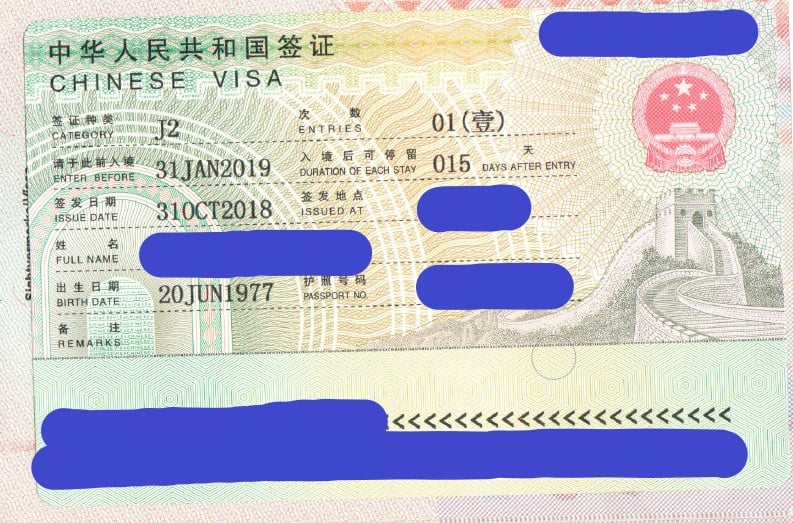 Who should get J2 VISA?
J2 VISA actually is required for the whole project team, producer, director, cameraman, soundman, etc, they are all required if they arrive China for your project.
How to get a J2 VISA?
To get a Chinese J2 VISA, the most important thing is to be aware that your content is not sensitive to Chinese culture, this means anything can potentially damage the Chinese culture and image will get rejected.
The most essential document you will need (also most complicated part) is a notification letter, also called invitation letter by Foreign Affair Office, most approval work will be done by this bureau, so having the big company (especially backed by government) will make a huge difference for your applications.
What documents do I need to prepare for my Journalist VISA?
To get the J2 VISA, you will need to prepare the following documents to the Chinese embassy, through Email or Fax:
– Copy of your passport, and your recent photos.
-A letter issued by the media company you work for, usually this is a letter issued by your company prove that you are working for them for the subject you will do in China.
-The content you will be covering in China, and your intention of your content;
-Your schedule for the trip, this should includes the address, contact info of the person you will be visiting, if you can enclose the letter from these contacts shows their agreement;
-A list of equipment that you will bring into China;
These material should cover your need for the J2 VISA application, however, due to the complications, you might need to provide more materials to support your intent.
Where do I apply my Journalist VISA?
Once you prepared those materials, you will need to submit them to the foreign affair office, also called FAO, note that it might take some time for them to get back to you, as they can get quite busy in different time of the year.
FAO take cares of the approval for all the request, otherwise you won't get anywhere by submitting your documents to the Chinese embassy.
Letter of invitation by FAO
Once FAO approve your request for your J2 Visa, they will submit a invitation letter to your local Chinese embassy, and by then you will need to bring all the documents to the embassy and start your final process of J2 Visa, it's fairly simple in this stage, and it will take up to 7 days (can be sooner sometimes if you ask) to get your passport back.
How long does it take to get a Journalist Visa?
If you have no support from the local company, this can take up to 30 days.
What will make the Visa application process faster?
If your project is supported by the local government, and it promotes the Chinese culture, you will certainly get a faster process for your application, as the local FAO will make exceptions for you.
Do I have to get a Journalist VISA?
This is a very common questions from our clients, is J2 VISA a must in China? It's definitely not legal to do news coverage in China without a J2 VISA, but there are so many foreigners coming to China everyday, and the news people cover these days can be vary, business related content as long as it's not sensitive, the risk is very low.
We don't recommend anyone to take the risk, any act against the Chinese law is a potential risk for your future visit.
Will I get rejected for my VISA?
Yes, you will get rejected if your project is not appropriate, to make sure you get approved, you should consider checking with the production expert based in China, to make sure your content is not sensitive.
There are things to check before you do your filming in China, if you have more questions, feel free to send us an email: